Open display coolers are refrigeration units that are designed to display and chill products such as drinks, sandwiches, salads, and other food items. Unlike closed display cases, open display coolers allow customers to easily see and access the products, which can help increase sales.
Open display coolers come in a variety of sizes and configurations, ranging from small countertop models to large floor-standing units. They typically feature glass doors or windows, adjustable shelving, and temperature controls to keep products at the optimal temperature.
One advantage of open display coolers is that they can help reduce the amount of food waste by keeping products visible and accessible, which can encourage customers to purchase items that might otherwise go unsold. They can also help improve the overall shopping experience by allowing customers to easily find what they're looking for.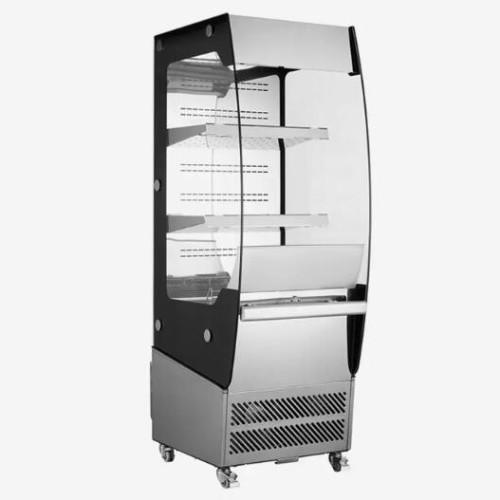 Commercial Stainless Steel Open Display Cooler
Model:XCS-180L
Capacity (L):180
Temp range (°C):2-10
Input power (W):1340
Refrigerant:R290
Net weight (kg):82
Gross weight (kg):90
Product size (mm):494*677*1 455
Carton box (mm):565*720*1630
Package size (mm):580*735*1645
Wooden box (mm):580*735*1640
20" GP:31
40" GP:64
40" HQ:64